Products
Contact us
Address:Dongguan city Dalang town
Huang Caolang Road No. 158 Building 2 Fujin
Contact:
Tel:0769-83123825
Fax:0769-81119915
E-mail:tsengtewentw@163.com
Website:www.hanmarkcn.com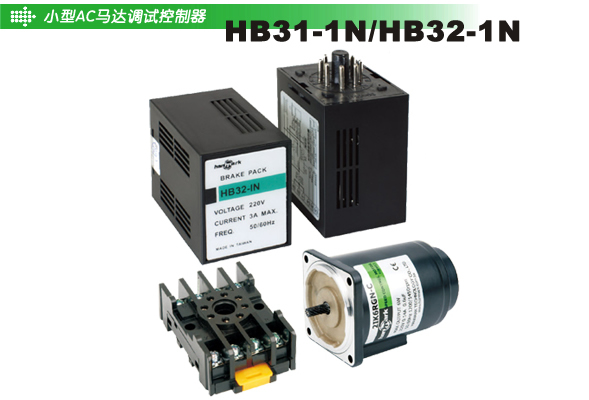 HANMARK is guarantee to quality!
Key Features
1.Current Availably Leveled at 3A .
2.High Impact Resistance & Intensive Current Output.
3.Braking Duration Roughly Rated 0.4 sec thereafter no leveled force happening to motors.
4.Electronic Braking Systems to Ensure Less Abrasion but Elongated Service Expectancy.
5.It is the product with the most suitability for the applications with highly frequent braking motions on motors.
6.If Abrupt Stop Function is Used, the brake can entirely stop the motor within 0.1 sec.(dry run)
7.High Accessibility to Combine with AC Motors Made by Various Makers.
Specifications:
☆ Power input: Single-phase (HB31-IN)AC 110V+/-10%,50/60Hz /
Single-phase (HB32-IN)AC 220V+/-10%,50/60Hz
☆ Current: Under 3.0A
☆ Brake time: Approx. 0.4 sec
☆ Ambient temperature: 0 ~ +40℃
☆ Ambient moisture: < 85% RH
☆ Dimension (mm): 50(L) x 40(W) x 77(H)
Download

Reader
Home | About us | Products | News | Technology | Fedback | Contact us 
Keys:Two-phase stepper drive, five phase stepper drive, DC brush horse, AC induction motor brake, wheel vibration frequency conversion controller, speed AC motor controller
Address:Dongguan city Dalang town Huang Caolang Road No. 158 Building 2 Fujin Zip code:523000 Contact:--15820881397,13712838878 Tel:0769-83123825 Fax:0769-81119915
Copyright © 2008-2015 Dongguan Hmark Technology Co., Ltd 粤ICP备12051467号 Design:Dongguan web design