Products
Contact us
Address:Dongguan city Dalang town
Huang Caolang Road No. 158 Building 2 Fujin
Contact:
Tel:0769-83123825
Fax:0769-81119915
E-mail:tsengtewentw@163.com
Website:www.hanmarkcn.com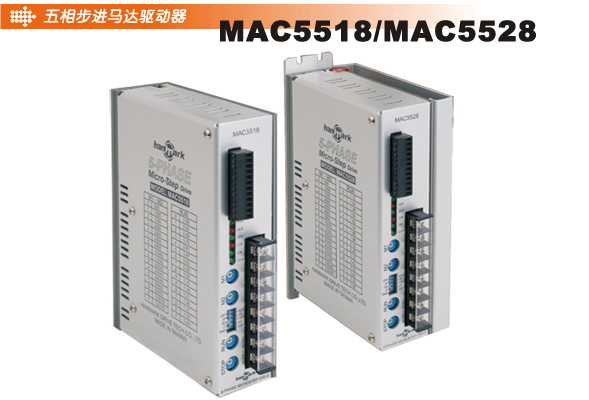 HANMARK is guarantee to quality!
Key Features
Taiwan-based reliable manufacturers of 5 phase micro stepper motor driver.
◆ AC85V~265V power input.
◆ Suitable for high-speed high torque applications.
◆ Can select from 16 driving current adjustments, reaching highest reading of 1.4A per phase.
◆ Resolution upto 125,000 step per revolution.
◆ Motor low noise, smooth operation.
◆ Provide two methods of pulse input; Single-pulse (1P) and two-pulse (2P).
◆ Can adjust running current and stop current for optimal motor revolving performance.
◆ Overheating protection and output, can be used with external control.
◆ Automatic current-down function for reduced motor heat.
◆ Step zero output, and motor current off(COF) functions, can be used for external control.
◆ High speed CPLD component design, enhances stability of product.
◆ Drive current using soft-up method to prevent sudden burn-out of driver.
◆ LED displays revolving status.
◆ Input and output both use photo coupler to provide noise isolation.
◆ Special design of large aluminum alloy extrusion heat sink body.
Download

Reader
Home | About us | Products | News | Technology | Fedback | Contact us 
Keys:Two-phase stepper drive, five phase stepper drive, DC brush horse, AC induction motor brake, wheel vibration frequency conversion controller, speed AC motor controller
Address:Dongguan city Dalang town Huang Caolang Road No. 158 Building 2 Fujin Zip code:523000 Contact:--15820881397,13712838878 Tel:0769-83123825 Fax:0769-81119915
Copyright © 2008-2015 Dongguan Hmark Technology Co., Ltd 粤ICP备12051467号 Design:Dongguan web design