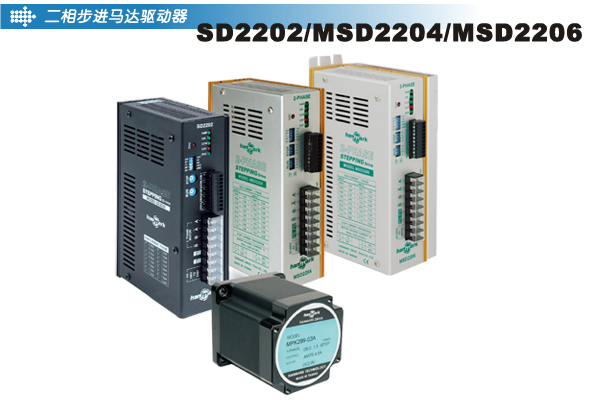 HANMARK is guarantee to quality!
Key Features:
1.AC85~265V power input, design for high speed and high torque operation
2.Max phase current to 2.0 amps.
3.Bipolar bridge with constant current drive design to combine with a variety of 4, 6 or 8 wires 2 phase motors
4.Selectable full-step (1.8°/s, 200s/r) or half-step (0.9°/s, 400s/r)
5.Single/dual pulse input: (1P/2P)
6.Adjustable driving current & holding current for the best motor rotating performance.
7.Overheat alarm and shut down protection for safety.
8.Built-in auto-current-down function, helps reduce motor temperature.
9.Zero-timing output & current off function to combine external controller.
10.Self-diagnostic.
11.CPLD topology design to enhance stability Soft-up Current topology to prevent input power surge & spike.
12.LED indicates rotating status.
13.Photo-coupler I/P & O/P isolation prevents noise interference.
14.Aluminum case extraction for heat emission
15.Detachable terminal for easy connection
16.SMD components for compact size
Specifications:
•Power:Single-phase AC 85V~265V, 50/60Hz
•Drive current:0.5A~2.0A(SD2202); 1.0A~4.0A(MSD2204); 1.5A~6.0A(MSD2206); 16Multi-step current control
•Method:Constant current (Bioplar)
•Resolution:Full step (1.8°/s , 200s/r), half step (0.9°/s , 400s/r)
•Control mode:Single-pulse(1P), two-pulse(2P)
•Auto-current-down:30~70% (16 Multi-scale current control)
•Max pulse speed:60K Hz
•Pulse width:5us (Min)
•Direction response:10us (Min)
•Input signal:+4~+10V, <20mA
•Input signal impedance:200Ω
•Output signal:Open collector, 24V, 10mA (Max)
•Noise isolation:Use of photo coupler
•Connection method:Removable connector
•Ambient temperature:<85%RH
•Dimension(LxWxH):185x107x52mm (SD2202,MSD2204)
•Weight:1020g(SD2202), 915g(MSD2204), 1180g(MSD2206)
Download

Reader